What's Going Around
or, The Studybugs Blog
Blog Home | Studybugs Home | @TeamStudybugs
The Director of Public Health, Dr Tom Scanlon, and his team at Brighton & Hove City Council have just published their annual report, which this year focuses on social media. It's an enjoyable read/watch and we'd recommend it to anyone interested in public health.
We're delighted to be part of the report – see below.
Building on our excellent take-up in Brighton & Hove, we're now working with the City Council and other local public health organisations on some exciting developments in children's health – watch this space!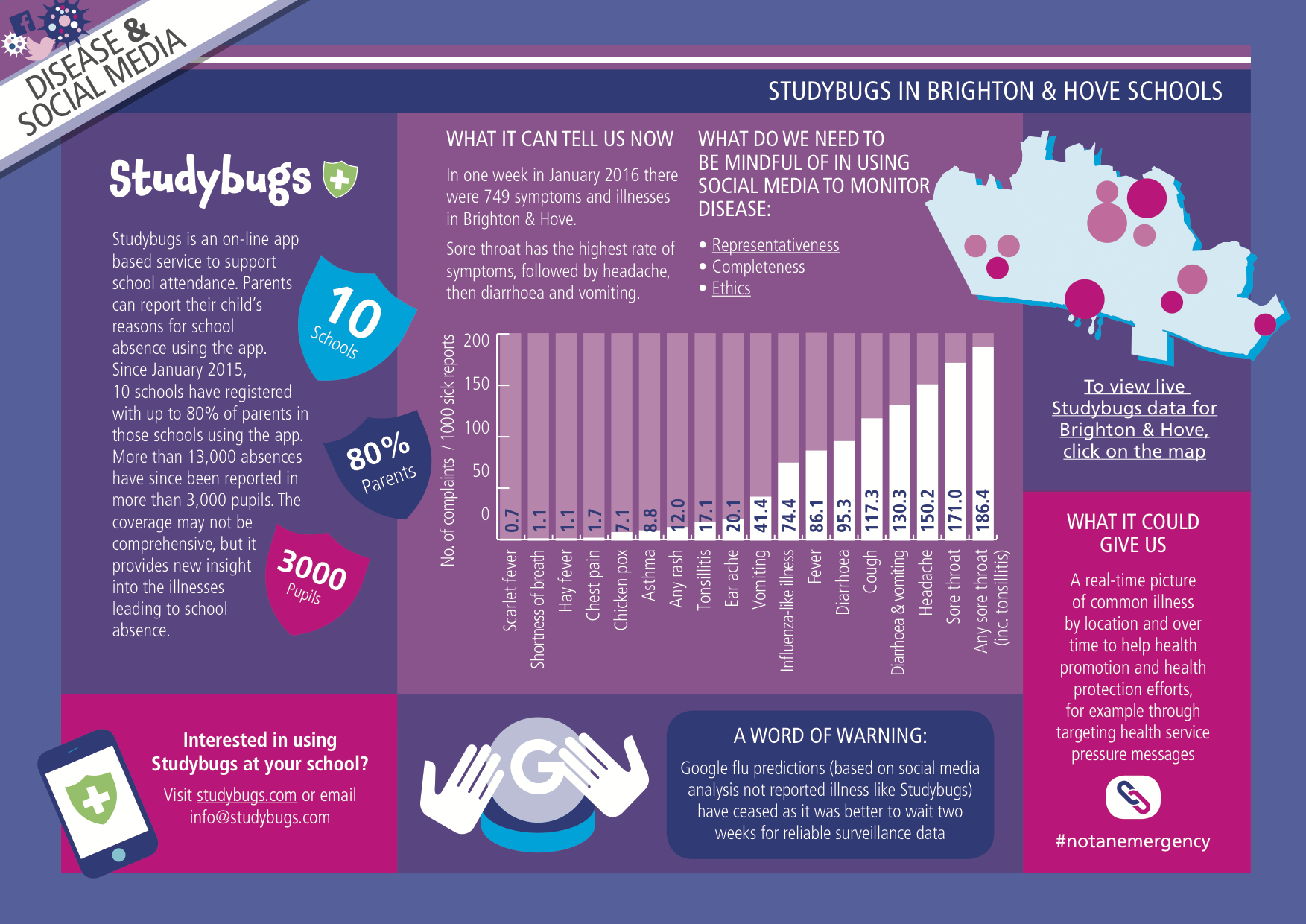 Posted
12 May 2016
Share