What's Going Around
or, The Studybugs Blog
Blog Home | Studybugs Home | @TeamStudybugs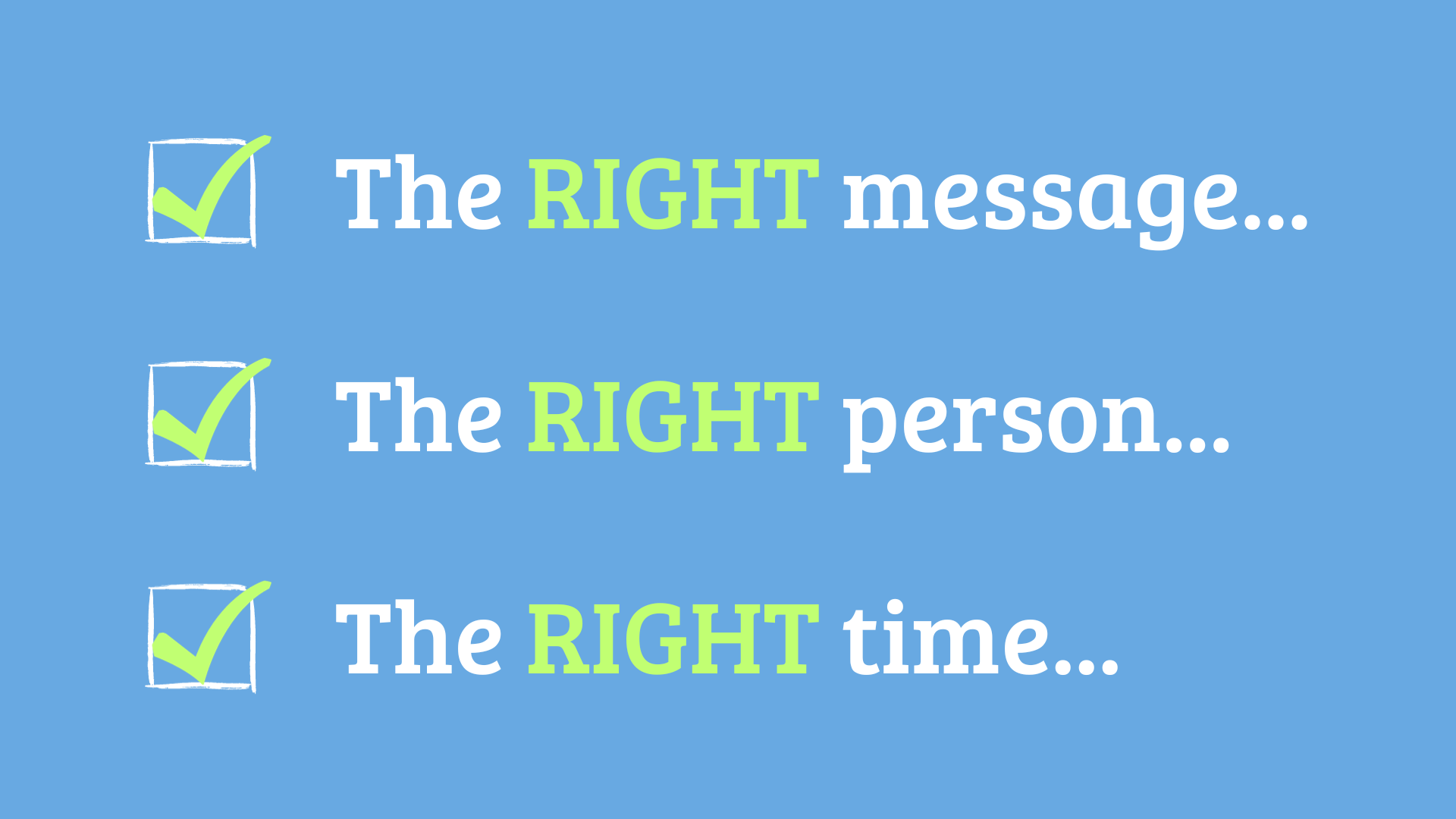 One of the big talking points of this school year so far has been how parents are no longer treating school attendance as a priority.
It's something the DfE has recognised and they've provided a toolkit to help schools improve their messaging around attendance. Working on finding the right message is, of course, key to improving communication with parents. But the right message is only part of the solution.
As any marketer will tell you, delivering a message that gets results hinges on three things:
Sending the right message to the right person at the right time.
These are tried and tested principles that could really help schools improve their communication with parents. So, how do you make sure your communication ticks those boxes?
The Right Message
Reports suggest that parents have lost sight of the importance of good attendance. It seems that the once popular "every day matters" message no longer resonates with parents after Covid lockdowns, remote learning and quarantining.
So, finding the right message is key to helping parents understand why attendance matters and why, importantly, they should actively ensure their child attends school as much as possible.
There are a lot of factors that come into play when deciding on the right messaging, and it may be different for every school. One good way to find the right messaging is to discuss what good attendance means to your staff and pupils. What are your school values? Where does attendance fit in to that?
You could even run a focus group with pupils to give them the opportunity to explore what attending school means to them. You could then base your messaging on the results of this.
The Right Person
Thankfully, this one's very easy. You need to contact the person responsible for making sure a child is attending school. This is usually their parent or guardian. But it's also important to consider the impact of speaking to pupils themselves, particularly as they get older.
The Right Time
With the right message written and the right person decided on, the last thing is the right time. This is crucial to getting good results. Make contact too late and you might have more difficulty changing an engrained problem. Message too early or at a random time, and parents may just dismiss what you have to say.
So how do you find the right time?
An effective way to choose the right time is to use live attendance data to help you. For example, when a pupil's attendance falls below a certain threshold, that triggers a message to be sent to their parents. That means that you're sending your message right at the time when it should have the biggest impact.
Studybugs has developed automated alerts for parents that do exactly that. You set the trigger, create your template and it will automatically be sent whenever a pupil meets the criteria. See some examples.
You could also think about sending messages that tie in with your school calendar. For example, reiterating the need for good attendance when returning from school holidays.
Also Consider How You'll Deliver The Message
Alongside all the points above, you'll need to consider how you contact parents about attendance. Do you send letters home? Call them? Try to catch them at the school gate?
For schools using Studybugs, you'll know that sending messages via Studybugs means your messages go straight to a parent's phone (or email address if they haven't signed up). It's a simple way to make sure your message reaches them and it includes read receipts so you'll know when they've picked it up.
Starting with Studybugs messages and escalating to phone calls and in-person meetings is a solid starting point for your 'how to make contact' strategy.
If you don't yet use Studybugs, you can access our messaging features for free. Register to get started.
One Final Tip: Experiment!
Another thing schools could take from marketing professionals is to test your messages. Does a certain word elicit a stronger response? Does counting absence by number of days resonate more than a percentage? Does it work better to send a message when a pupil falls below 95%, 93% attendance or both?
Part of a strong attendance policy is the ongoing maintenance and improvement of it, so you can keep amending as you go to make sure your messages continue to perform strongly.
Hopefully, this article has got you thinking about ways you can improve your messaging around attendance. If you'd like to speak to one of the team at Studybugs about improving parental engagement, please .
— Lucas Abbott
Posted
27 October 2023
Share